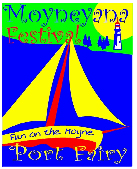 When: Christmas Eve - Australia Day This annual festival has been running for 60 years and is fun for all the family. Moyneyana kicks off with a free BBQ and entertainment on Christmas Eve. ...New Years Eve sees the streets come alive with an old fashioned float parade, live entertainment on the Village Green and a breathtaking fireworks display. There is a vast array of events every day of the festival to suit all ages.
Read More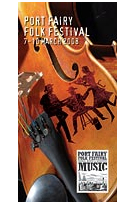 Port Fairy Folk Festival
When: Labour Day weekend in March The town is transformed during this four day independent music festival event, when around 40,000 people descend on Port Fairy to see musicians from around the wor...ld. Music tastes include folk, blues, country, jazz, acoustic rock and world roots music; almost everyone is catered for. With plenty of free entertainment and markets in the streets it is no wonder this festival has become so popular. Get in early as tickets sell out fast!
Read More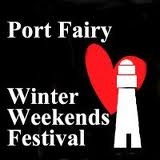 Winter Weekends
When: One weekend every month of winter beginning Queens Birthday weekend in June With weekends featuring Music, Comedy and Art, Food and Wine as well as a History weekend, Port Fairy will become y...our new favourite winter destination. There are some great activities for all of the family and these newly developed weekends are growing in popularity at a fast rate
Read More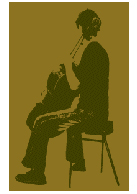 Port Fairy Spring Music Festival
When: Generally the second weekend in October Each October the magical classical and contemporary music from both national and international artists can be heard winding through the streets. Stag...ed in historic venues around Port Fairy you will be swept up in this premier regional festival.
Read More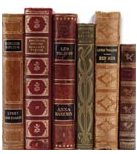 Ex-Libris Book Fair
When: First weekend in September At the community centre you will find thousands of books for sale as this celebration of literature takes place. Inspired by the Welsh village of Hay on Wye this fest...ival means the town is abuzz with literary events
Read More
Four Season Chinese Restaurant